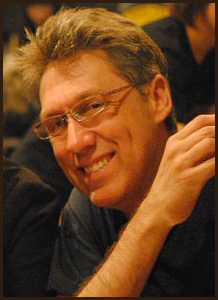 Mansell Upham
Mansell Upham, author: Uprooted Lives... Unfurling the Cape of Good Hope's Earliest Colonial Inhabitants (1652-1713)
Mansell Upham is a researcher, writer, historian and jurist specializing in South African colonial history. Born 1960 in Welkom, Free State, he grew up on the East Rand, Cahora Bassa (Mozambique), the West Rand and the Western Cape. He read French and English at the University of Stellenbosch (1977-1980). Thereafter he graduated with an LL.B (Stellenbosch 1984). Admitted as advocate (1988), he represented South Africa as diplomat in Tokyo, Japan (1991-1994). A champion of indigenous rights and Khoe/San renaissance, he spearheaded the campaign to repatriate the unburied Saartje Baartman (1995) becoming legal advisor and representative in South Africa and the UN (Geneva) for the Griqua National Conference of SA and other Khoe/San representative groups (1995-2000). He also farmed at Helderstroom in the Bosjesveld at Villiersdorp and lectured (2002-2005) in Seoul, Korea (University of Kangnam). He is currently freelancing in Tokyo, Japan (since May 2007).
Editor of Capensis (1997-2001), Upham has published a wide range of articles in Familia, Capensis, the Quarterly Bulletin of the National Library of South Africa and Antiquarius, Tokyo on early Cape colonial studies, notably :
From the Venus sickness to the Hottentot Venus: Saartje Baartman & the three men in her life: Alexander Dunlop, Hendrik Caesar & Jean Riaux
The miller of Platteklip painted by Otto Landsberg: Johann Bernhard Engelbrecht (1781-1838)
This corner of the world smiles for me above all others: Gysbert Hemmy from Africa - a reappraisal'
Children of Ham: The name Africanus / Africana during the early stages of the VOC's colonial occupation of the Cape of Good Hope - early examples of affirmative identification with the African continent by Eurasian, Eurafrican and even European folk
The first recorded Chinese and Japanese at the Cape
In hevigen woede: Part I: Groote Catrijn - earliest recorded female convict at the Cape of Good Hope - a study in upward mobility;Part II: Christoffel Snijman: his curious origins and ambiguous position in early Cape colonial society
Maaij Ansela & the black sheep of the family: a closer look at the events surrounding the first execution of a free-burgher in early Cape colonial society
In a kind of custody ... for Eva's sake, who speaks for Krotoa?
Who were the children of Eva Meerhoff?
Creolisation & indigenisation - Burlamacchi & Diodati family ties in the Dutch VOC Empire
Armosyn Revisited
At war with society ... Did God hear? - The curious baptism in 1705 of a 'Hottenot' named ISMAEL
Keeping the gate of hell ... 'subliminal racism' & early Cape carnal conversations between black men & white women
In memoriam: FLORIDA (born 22 January 1669-died April 1669): mythologising the 'Hottentot' practice of infanticide - Dutch colonial intervention & the rooting out of Cape aboriginal custom
Consecrations to God: the nasty, brutish and short life of SUSANNA from Bengal, otherwise known as ONE EAR: the Cape of Good Hope's 2nd recorded female convict
ZARA (c. 1648-1671) - an inquiry into the (mis)application against traditionally prescribed punishment against persons committing suicide during the VOC's colonial occupation of the Cape of Good Hope.
Upham is also a sought after speaker and has addressed several groups on early Cape history, genealogy, and indigenous rights, notably:
2000
Friends of the Caledon Museum
The Asian in me, the European in you and the 'Hottentot' in all of us - Genealogy & our All-Sorts Heritage
1998
Rotary Club, Constantia
Early Women at the Cape of Good Hope
The Genealogical Society of South Africa, Cape Town
My English Ancestors and the down side of being ostensibly English
1997
Rotary Club (Waterfront, Cape Town)
Cape History with a difference
Human Rights Day Gathering, SA National Gallery, Cape Town
The Exploitation of Saartje Baartman: Why Saartje must come home for burial
International Conference on Khoisan Identities & Cultural Heritage, South African Museum, Cape Town
Our National Shame
SA Embassy, Copenhagen, Denmark
Griqua and Khoe/San participation at the UN, Indigenous Rights & Khoe/San Constitutional Accommodation
1996
Genealogical Society of SA, Cape Town
Making a 'moordkuil' of our hearts: The Moordkuil massacres and its manifestations
SA National Gallery, Cape Town
Negotiating Khoisan History & Material Culture
1993
The Asiatic Society of Japan, Tokyo. Japan
The First Japanese Africans and Early Japanese contact with the Cape of Good Hope
1990 Diplomatic Training: Department of Foreign Affairs, Pretoria
An alternative history of SA from a genealogical perspective
1989
The Genealogical Society of South Africa, Bloemfontein
Die Kaap is wéér Hollands
1988
The Genealogical Society of South Africa, Pretoria
Eva Meerhoff (c. 1643-1674)
1987
The Genealogical Society of South Africa, Cape Town
Eva Meerhoff (c. 1643-1674)